Happy 4Th of July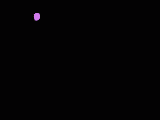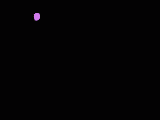 I watched the Independence day celebrations happening in Boston, and it was truly a fine show. The fireworks were magnificent and the Boston Pops lived up to their reputation.
In the back of my mind, though, I was mourning the fact that this was likely the last celebration of a truly free Nation of Citizens.
I think that most people don't truly understand the ramifications of the SCOTUS decision on The ACA....I was shocked by the decision; then I listened to some Conservative pundits opine that, in reality, John Roberts was a genius in writing the Majority decision; that he had completely stymied Mr. Obama by blocking the use of the Commerce Clause to heighten the power of the Progressive cause to control the American public...instead he allowed them to gain power by allowing them to use the power of taxation instead.
Remember this when the Bovine excrement hits the rotary air device. For the first time, people will be taxed because they didn't take an action the Government deemed essential for the public good. Just think about it; what if the Government deemed it essential that we all buy a certain type of car (to reduce the use of gasoline and help clear the atmosphere, of course) or buy certain types of food (just to ensure that you were eating healthier/ and supporting farmers growing certain crops, sounds reasonable, doesn't it?)
Well when the government can force you through the power of taxation to commit an act; just HOW can you maintain the fiction that you are a free Citizen with the power to do as YOU see fit as the correct way to spend you're hard earned income?
We have all become servants to Governmental policy, NOT free CITIZENS that tell our Government what WE want it to do. We can no longer live our lives as we deem fit; we must check in with a bureaucracy to see what we are ALLOWED to do, or what we MUST buy to stay on the right side of the regulations.
You may say that I'm just spouting out gloom and doom sour grapes, but I suggest you save this post in your archives and revisit it next years and see if I'm correct or not. I PRAY that I AM wrong on all of it, but having been a off and on again student of History, I fear I'm right on the button.
I don't believe that I'll be able to say " I told you so"; I think I will be fighting on the line against tyranny, or already died doing so; I only hope as bravely as the Patriots at Concord.
Posted by Delftsman3 at July 5, 2012 12:27 AM | TrackBack